La Reggia di Portici si trova in via Università, 100. Parcheggio interno gratuito (fino a esaurimento della disponibilità).
---
Dal 15 ottobre 2023 al 15 marzo 2024 gli orari saranno i seguenti: dal martedì alla domenica dalle 9:30 alle 18:00, con ultimo ingresso alle 16:30. Lunedì chiuso.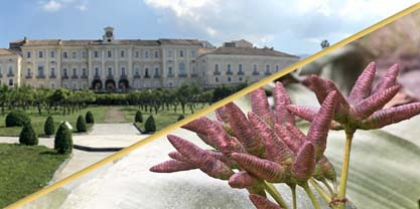 Prepare to be guided to a unique experience. History, architectural elegance, archeology, nature, rare plants, regal decorations, refined rooms and the gaze that dives into the blue sea that frames a breathtaking panorama.
€12.00
price Full
Choose the language of the guide
Italiano

English